Canine Arthritis
Osteoarthritis is not just a winter problem! Arthritis occurs in 90% of older dogs and in 20% of middle-aged dogs. A dog will almost never whimper or yelp from the pain of arthritis. Arthritis is an ache that gets progressively worse.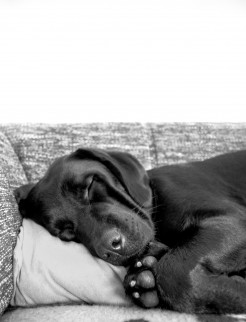 What does arthritis look like in dogs?
Hesitating to jump up or down from the couch or car
Struggling to get up in the mornings and get going
Lagging behind at the end of walks
A change in behaviour, such as being grumpier or more aggressive
Pulling up stiff after exercise, limping, or lameness, either immediately or the next day
Seeking softer, warmer and more comfortable places to sleep
A decrease in fitness (only chasing the ball a few times, instead of a dozen or more)
How to combat arthritis
Environment


Warm sleeping area and heavily padded bedding
Provide a broad step with a non-slip surface for access to the couch
Assist up and down from the car or other high places


Weight control


Maintaining an ideal body condition is the single most effective measure
We can help you determine the correct weight your dog should be. Every kilogram in weight placed on a joint is multiplied by 4-10 times with certain activities


Fitness


Multiple short walks are ideal (e.g. two to three 20min walks per day)
Walk on soft surfaces like grass to minimise pressure on the joints or swimming


Disease modification

Disease modifying agents (DMOADs) help repair cartilage. These come in the form of foods, oral supplements and even can be given by injection
These are best combined with nutraceuticals


Nutraceuticals


Arthritis supplements can assist in reducing joint inflammation and cartilage degradation. Examples are fish oil, Glucosamine sulphate, Shark cartilage, Green lip mussel


Pain relief

Pet friendly pain relief can be prescribed by your vet
Pain relief can help a lot on days when your pet's arthritis isn't being successfully managed with the interventions listed above
Gently massaging stiff muscles can provide a lot of relief for your dog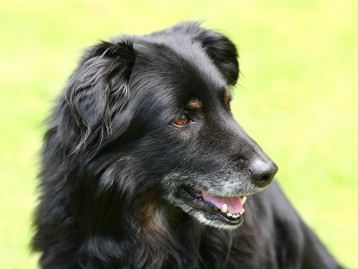 If you think your pet is suffering from osteoarthritis, then come in for an assessment and we can develop a programme incorporating many factors that suit your particular situation.