Feline Arthritis
Arthritis occurs in approximately 90% of cats over 12 years old and sadly just 7% are treated. An older cat 'slowing down' is often the first sign of arthritis. Cats are naturally designed to hide their pain and will only give away subtle signs of it. Despite arthritis being an ache that gets progressively worse, there are a lot of cost-effective options that can help improve your cat's quality of life.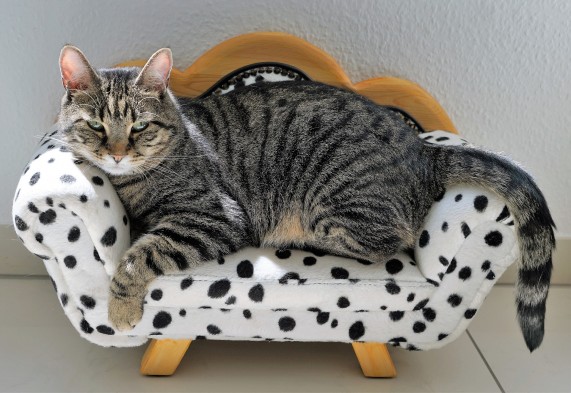 What does arthritis look like in cats?
Hesitating to jump up or down from the couch, bed, scratching post, or window sill
Constipation
Sleeping and isolating themselves more
Being grumpier, playing less or being less social than they used to be
Using their scratching-post less
Being less tolerant of children or other pets
Reduced tolerance of being picked up or being rubbed
Seeking softer, warmer and more comfortable places to sleep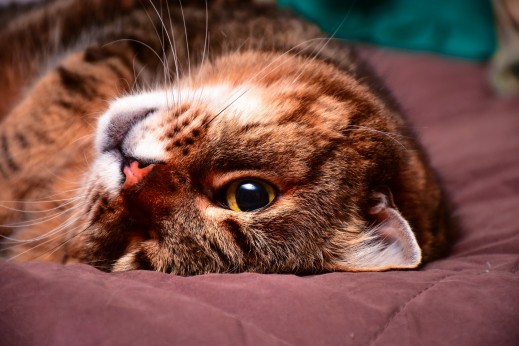 How to combat arthritis
Environment


Warm sleeping area and heavily padded bedding
Provide a broad step with a non-slip surface for access to higher places
Gentle assistance getting down from high places
Placing soft and stable surfaces to jump onto to reduce joint pressure


Body Weight


Maintaining an ideal body condition score is the single most effective measure
Every kilogram of weight placed on a joint is multiplied by 4-10 times with jumping


Fitness


Multiple short plays sessions are ideal (e.g. two to three 10 min sessions per day)


Disease modification

Disease modifying agents (DMOADs) can help repair cartilage – ask us for options
These are best combined with nutraceuticals


Nutraceuticals


Arthritis supplements can assist in reducing joint inflammation and cartilage degradation


Pain relief

Pet friendly anti-inflammatories can be used as prescribed by your vet
Pain relief can help a lot on days when your pet's arthritis isn't being successfully managed with the interventions listed above
If you feel your cat may be experiencing any of these symptoms, then simply give us a call so we can check them over and develop a plan to make them more comfortable.